Anton Katz, Barrister and Solicitor
J.D., Osgoode Hall Law School, 1994
Called to the Ontario Bar, 1996
Sole Practitioner since 2001
Professional Involvement
Licensee, Law Society of Upper Canada
Member, Ontario Bar Association
Member, Canadian Bar Association
Elected Member, Ontario Bar Association Council, Toronto Region
Member-At-Large, Access To Justice Committee, Ontario Bar Association
Trustee, OBA Foundation

Chair, OBA Foundation Chief Justice of Ontario Fellowships in Legal Ethics and Professionalism Committee, since 2015
Co-organizer of the inaugural OBA Foundation Debate, May 2016. The subject of the debate was "Be it resolved that justice demands a new approach to sexual assualt trials" and was held in response to the controversial Jian Ghomeshi trial
Co-organizer of the production of three upcoming YouTube videos for the cJustice Video Library: "Human Rights Complaints in the Workplace", "Making a Will and Powers of Attorney" and "Separation Agreements"

Mentor, Osgoode Hall Law School, Ontario Bar Association and Law Society of Upper Canada
Business and Litigation Tutor, Bar Admission Course
I am a corporate-commercial / civil litigation lawyer practising in Toronto, having been called to the Bar in 1996.  I am blessed with a dedicated and capable team of legal assistants and law clerks.  I have a passion for what I do, and strive to assist small businesses with their challenges and opportunities.  My focus is on providing cost-effective, timely and practical legal solutions to my clients' diverse needs.  I endeavour to communicate in a simple, straight-forward manner and to remain personable in my approach.  If you are a small business, and need assistance with your 'agreements' or 'disagreements', please feel free to contact me.
I have built and sustained a solid network of lawyers, accountants and other professionals.  I frequently reach out to them to gain greater perspective.
I am actively involved with the legal profession, having served on the Ontario Bar Association (OBA) Council since 2012, and as a Trustee of the OBA Foundation since 2014. I am a mentor for both the OBA and the Law Society of Upper Canada and have tutored Bar Admission Course students.
I enjoy learning.  As much as I am a practitioner of the law, I am also a lifelong student of it.
Barbara Kaye, Junior Associate
Call to the Ontario Bar – 2018
Barbara received a Bachelor of Arts with a Major in Art History and Minor in English Literature from the University of British Columbia in 2012.  Prior to law school, Barbara worked in marketing and large-scale project implementation before taking time off to volunteer in environmental conservation on a reserve in South Africa.
In 2015, she completed her Juris Doctor (with honours) from Bond University in Australia.  While attending law school, Barbara placed first in class in Corporations Law, volunteered with the school's Commercial Law Clinic and acted as President of the Baseball Club.
Originally from Vancouver, Barbara moved to Toronto in 2016. She joined the team from Scotiabank's Regulatory Initiatives Group where she helped implement bank wide policies and procedures to ensure compliance with international regulations.
Outside of the office, Barbara enjoys reading, exploring local art exhibits, hiking and attending the gym. She also has a passion for travel, highlights of which include swimming in the Devil's Pool overlooking Victoria Falls and hiking Mt. Batur in Bali, Indonesia.
Jeanelle Petsalis
Jeanelle is a corporate law clerk as well as the office manager. She provides support in regards to maintaining corporate records and preparing commercial agreements. She also ensures that the office is well equipped with the resources everyone needs to work effectively. Jeanelle holds a bachelor's degree in Applied Mathematics from York University and is currently pursuing her MBA. With a background in math and finance, she not only understands the inner workings of the corporate world, but also brings a tactical, problem solving approach to the table. Jeanelle loves learning and trying new things. She also enjoys swimming, listening to music, dancing and art.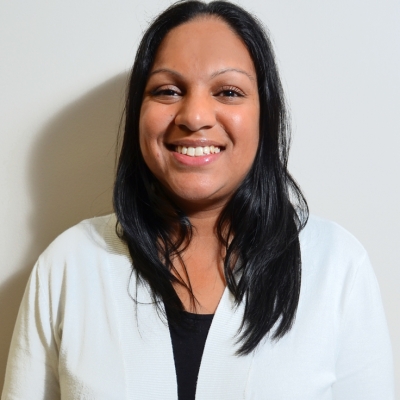 Lynda Cicala
Lynda is a legal assistant who provides support in regards to civil litigation and general office administration.  Lynda graduated from Humber College in 2005 with a Post-Graduate Certificate in Office Administration – Law Firm Profile.  Prior to that she was a student at Sheridan College and graduated in 2002 with a Diploma in Business Administration, Human Resources.  Lynda enjoys cooking, reading and sightseeing.